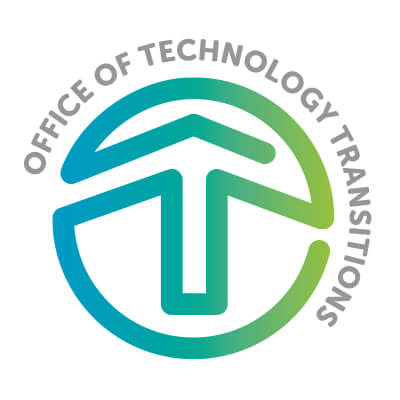 About the Office of Technology Transitions
The U.S. Department of Energy's Office of Technology Transitions (OTT) expands the public impact of the department's research and development (R&D) portfolio to advance the economic, energy and national security interests of the nation. OTT serves as the "front door" to DOE's national laboratories, sites, and facilities, where it encourages the efficient and effective transition of DOE-powered innovations from the lab bench toward the marketplace. DOE's Chief Commercialization Officer serves as the OTT Director.
OTT has built several tools to help streamline the commercialization process. The office develops and manages the Lab Partnering Service, its flagship platform for discovering, connecting, and partnering with DOE's world class R&D portfolio. LPS enables fast discovery of expertise and serves as a conduit between the investor and the innovator, by providing multi-faceted search capabilities across numerous technology areas and the national laboratories.
Taking laboratory technologies and applying them to today's greatest challenges is how we deliver on the promises we make to the public—supporting job creation, fighting climate change and protecting our nation from harm."
Dr. Vanessa Z. Chan
Chief Commercialization Officer and OTT Director
Office of Technology Transitions
It can be difficult to find the right way to connect with a large government agency like DOE, so OTT manages the Solutions Exchange within LPS. This tool allows new or potential partners to share their business challenges and partnership interests with OTT, for which the office develops a menu of options for engaging with the national lab network.
Visit the How to Partner tab to learn more.
OTT's InnovationXLab summit series has put a new twist on the traditional interface between government and industry, offering a high quality, curated experience for private sector players looking to invest in or commercialize emergent DOE-powered innovations.
OTT engages and collaborates internally with employees at DOE's national laboratories, site offices, and program offices to identify key issues and develop policies that address those areas and advance the Department's technology transfer mission. OTT engages with the Technology Transfer Working Group (TTWG), the Technology Transfer Policy Board (TTPB), and the National Laboratory Tech Transfer (NLTT) subcommittee for insight and perspectives on key issues affecting technology transitions.
Visit the OTT website to learn more about the office and its programs and initiatives!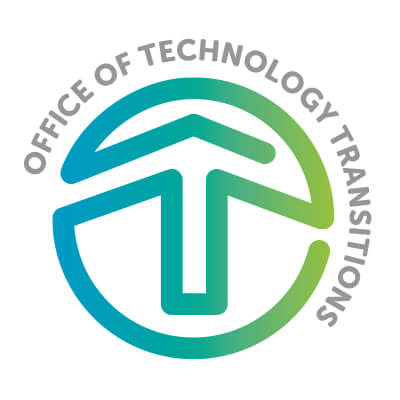 Every technology follows its own unique path and requires a variety of exchanges and partnerships to advance it along the development spectrum. DOE's Office of Technology Transitions provides support in each step of this process.